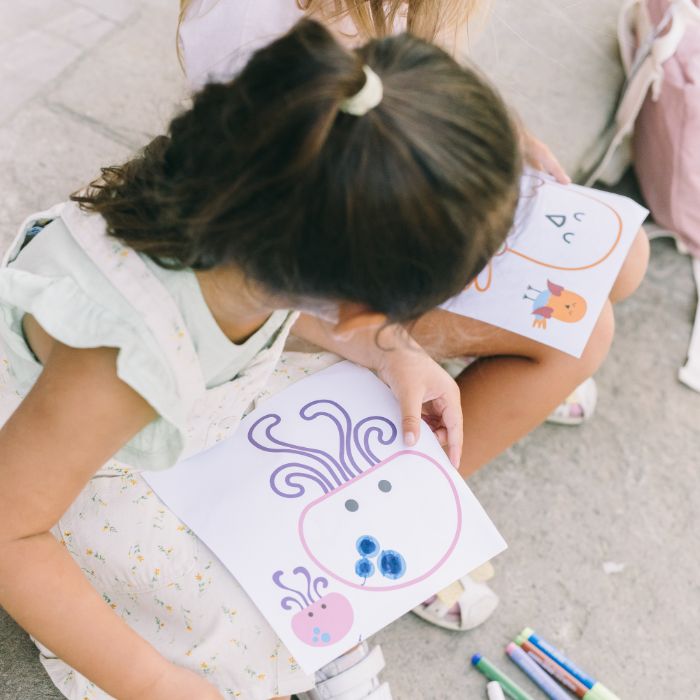 How do I enrol my child/ren?
Enrolment is online through iEnrol and iParentPortal. Click the links below to be taken to the enrolment portal for each of our services.
Initially you'll be asked to provide some basic information such as your children's names and what bookings you will require. Once accepted by the centre, you'll be able to log on and complete the remainder of the enrolment, including adding medical information, emergency contacts and any other useful information about your child.
Can I enrol my child who has medical concerns?
Yes, all our services are inclusive to all children. If your child has medical concerns, dietary requirements, and/or additional needs our staff will put in steps to provide support for your child.
We can also request inclusion support to provide one on one support for your child.
Does my child have to attend the school where Care Activities OOSH is located to be able to attend?
No, any primary school aged child can be enrolled regardless of the school they attend, this includes home schooled children. Speak to your local service Supervisor to discuss transportation to our Care Activities OOSH services locations.
Can I make a casual booking?
Of course! We accept casual bookings for all sessions. To secure a casual booking with less the 5 days' notice, you will need to contact your service Supervisor to request a booking as we may be full.
What times are you open?
Cardiff 7-9, 3-6pm and 7-6pm
North Cardiff 7-8.30 am and 3-6pm
Morisset 6.30-8.30, 2.30-6 and 6.30-6pm
Salt Ash 6.30-8.30, 3-6 and 6.30-6
What do the kids do at OOSH?
Our OOSH programs are child focused and leisure based. Children have free choice of activities and play materials on offer, with activities programmed daily according to the interests, needs and strengths of the children attending each session. Children may choose to play an active group game, play handball with their friends, paint a picture, do their homework, play UNO, read a book, build with Lego or just kick back and relax. Their time is their own, and our staff are passionate about creating an environment that supports each child to choose how they spend their time with us.
How much does OOSH cost?
Care Activities OOSH is proud to be Child Care Subsidy approved provider. This may significantly reduce your out of pocket expenses, with some paying just $4.00 per Before School Care session and $4.60 for After School Care session.
Full session costs before Child Care Subsidy:
Before School Care: $22 / Casual fee $26 per session
After School Care: $26 / Casual fee $29 per session
Vacation Care: $70 (+ any applicable excursion/incursion costs)
Fees will vary according to your families Child Care Subsidy (CCS) percentage, as determined by Centrelink. Once you have applied for your CCS, you will be allocated hours of care per fortnight, and a CCS percentage. Your percentage will be applied to each session fee, if you go over your hours per fortnight that is allocated you may be required to pay full fees for the session that brings you over.
How do I apply for Child Care Subsidy?
You can learn more about Child Care Subsidy and your eligibility here, and head to your MyGov account to apply. Once your enrolment has been processed by Care Activities, you'll need to accept the enrolment on your MyGov account before the service is able to claim Child Care Subsidy for you.
How do payments work?
Invoices are issued via email and iParentPortal for the following two week period. Accounts may be paid directly through iParentPortal, either by setting up a direct debit schedule or by making one off payments.
How does afternoon tea work?
Afternoon tea is served shortly after children arrive at OOSH for the afternoon, providing a healthy snack to give them the energy to play the day away. We can cater to dietary requirements, so please reach out to staff to organise this.
What if my child needs medication?
Our centres are proud to support the needs of all children by administering prescription medication where provided. Medication must be provided in its original pharmacy issued packaging, with prescription label attached. An Administration of Medication form is required before we are able to accept any medication, so please reach out to staff to get started.
What should my child bring to OOSH or Vacation Care?
Your child doesn't need to bring anything special Before and After School Care, just the items they would usually have at school- including a drink bottle and Sun Safe hat. If your child plans on snacking on any items left over in their lunchbox, we do ask that these items are nut free ('may contain traces of nuts' accepted).
For Vacation Care, please ensure your child is dressed in sun safe clothes with covered shoulders and a hat. Shoes must be fully enclosed. Play can get messy, so we suggest practical clothes that you don't mind getting a little muddy or paint covered. Please provide a refillable water bottle and a full lunchbox- as Vacation Care days are long and busy, we generally suggest packing about twice what you would for a normal school day, including morning tea, lunch, and afternoon tea. Please ensure no products containing nuts are included ('may contain traces of nuts' accepted). Some special days in Vacation Care may require additional items (e.g. change of clothes, swimmers, towel) so make sure you consult the program and stay in touch with the centre.
What is iParentPortal?
iParentPortal is our digital enrolment, booking and account management software. You can use iParentPortal to add and remove bookings, mark absences, read updates from the centre, check your invoices and make payments. You'll create an iParentPortal account when you enrol your child. Please see staff to obtain a copy of our 'Guide to iParentPortal' help document.
If you are interested in enrolling your child or have any questions, please get in touch.